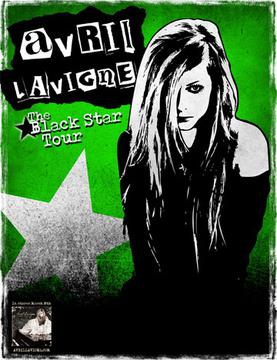 The Black Star Tour was the fourth concert tour by Canadian recording artist Avril Lavigne. Visiting Asia, the Americas and Europe, promoting the singer's fourth studio album, Goodbye Lullaby. Before the tour started, Avril said that she wanted that the show could be intimidating and personal, with guitars, piano and voice. She also said that wanted to play in small venues, to have a bigger contact with her fans.
Ad blocker interference detected!
Wikia is a free-to-use site that makes money from advertising. We have a modified experience for viewers using ad blockers

Wikia is not accessible if you've made further modifications. Remove the custom ad blocker rule(s) and the page will load as expected.