Welcome to the Avril Lavigne Wiki, the online encyclopedia dedicated to the Canadian singer-songwriter Avril Lavigne. This wiki is extremely in-depth and feel free to add contributions to the vast sea of knowledge!
Avril Ramona Lavigne (born 27 September 1984, now 30) is a Canadian singer-songwriter.
She was born in Belleville, Ontario, but spent most of her youth in the small town of Napanee. By the age of 15, she had appeared on stage with Shania Twain; by 16, she had signed a two-album recording contract with Arista Records worth more than $2 million. In 2002, when she was 17 years old, Lavigne broke onto the music scene with her debut album Let Go.

Let Go made Lavigne the youngest female soloist to reach No. 1 in the UK, and the album was certified four-times platinum by the Recording Industry Association of America. By 2009, over 16 million copies had been sold worldwide. Her breakthrough single, "Complicated", peaked at No. 1 in many countries around the world, as did the album Let Go. Her second album, Under My Skin, was released in 2004 and was her first album to peak at No. 1 on the U.S. Billboard 200, eventually selling more than 10 million copies worldwide. The Best Damn Thing, Lavigne's third album, was released in 2007, becoming her third No. 1 album in the UK Albums Chart and featuring her first U.S. Billboard Hot 100 No. 1 single, "Girlfriend". Lavigne has scored six number-one singles worldwide, including "Complicated", "Sk8er Boi", "I'm With You", "My Happy Ending", "Nobody's Home", and "Girlfriend". With more than 30 million copies of her albums sold worldwide, Lavigne is one of the top-selling artists releasing albums in the U.S., with over 10.25 million copies certified by the RIAA. Her fourth studio album, Goodbye Lullaby, was released in March 2011. Goodbye Lullaby gave Lavigne her fourth top 10 album on the U.S. Billboard 200 and the UK Albums Chart and her third No. 1 album in both Japan and Australia. Three months after the release of Goodbye Lullaby, Lavigne began work on her self-titled fifth studio album, which was released on Epic Records following her departure from RCA Records.

Lavigne branched out from recording music, pursuing careers in feature film acting and designing clothes and perfumes. She voiced a character in the animated film, Over the Hedge, in 2006. That same year, she made her on-screen feature film debut in Fast Food Nation. In 2008, Lavigne introduced her clothing line, Abbey Dawn, and in 2009, she released her first perfume, Black Star, which was followed by her second perfume, Forbidden Rose, in 2010 and her third perfume, Wild Rose, in 2011. In July 2006, Lavigne married her boyfriend of two years, Deryck Whibley, lead singer and guitarist for Sum 41. The marriage lasted a little over three years, and in October 2009, Lavigne filed for divorce. Whibley and Lavigne continued to work together, with Whibley producing her fourth album, as well as Lavigne's single, "Alice", written for Tim Burton's film Alice in Wonderland. In August 2012, she became engaged to Nickelback's lead singer, Chad Kroeger. She is currently on her tour, The Avril Lavigne Tour.
"Give You What You Like" is a song recorded by Avril Lavigne for her self-titled fifth studio album. It was written by Lavigne with her husband Chad Kroeger and David Hodges. "Give You What You Like" serves as the album's sixth track. It has been praised by critics for expanding Lavigne's musical diversity and exposing her to new genres of music. On March 21, 2014, Lavigne confirmed that "Give You What You Like" would be released as the album's fifth single. It would be released exclusively to North America and Europe, while "Hello Kitty" was released as the album's fourth single exclusively to Asia. Due to health concerns and a sudden desire to focus on new music, Lavigne confirmed that she had cancelled her plans to release "Give You What You Like" as a single. However, on February 2, 2015, Lavigne posted the song's single artwork on Twitter and confirmed that it would be featured in the film Babysitter's Black Book. She also posted a teaser for the song's official video on Vevo.
What Did you think of the Give You What You Like video?
Get the My Wikia App!
With Wikia's official flagship app, My Wikia, you can search for communities and add them to your home screen and read constantly evolving, deep content in a customizable format.
DOWNLOAD NOW FOR FREE!

All pages can be edited and you are welcome to join us and contribute to this wiki. Everyone is free to create a new page or edit an existing one. If you have any questions about the wiki or helping out, you can ask one of the wikis administrators.
---
We are currently editing 77 articles and 157 files since April 2012.
---
---
If you want to experiment with editing a wiki, please do it in a sandbox, not in articles.
If you are new to wikis, you may want to read the help page.
If you want to help but you're not sure where to start, try improving the various articles by expanding them.
Another helpful activity would be to check the list of wanted pages for frequently linked-to articles that don't exist yet.
If you want to experiment with editing a wiki, please do it in a sandbox, not in articles.
Create blog post
Blogs
Big news for Avril fans! Her new single, "Hello Kitty", which is scheduled to be released sometime soon throughout Asia, finally has single artwork! She posted it on Twitter earlier today:




That's not …

Read more >

Shortly following news that "Hello Kitty" would be released in Asia as the fourth single from Avril Lavigne, we have learned that the fifth single, to be released simultaneously with "Hello Kitty", i…

Read more >

Exciting news for Avril Lavigne's fans over in Asia! A fourth single is being released for you guys, while a different one has yet to be determined for the rest of the world. While Avril has been bus…

Read more >
See more >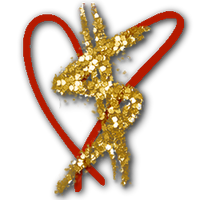 Ad blocker interference detected!
Wikia is a free-to-use site that makes money from advertising. We have a modified experience for viewers using ad blockers

Wikia is not accessible if you've made further modifications. Remove the custom ad blocker rule(s) and the page will load as expected.